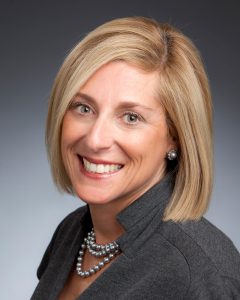 Lisa Kaufman brings nearly two decades of legislative experience, including 14 years in Texas, to the legal and lobby practice of Davis Kaufman PLLC. Ms. Kaufman has been consistently ranked as one of Texas' top lobbyists by Mike Hailey's "Capitol Inside," most recently in the top 50 of its 2019 Texas Lobby Power Rankings and #6 on the 2013 Rising Lobby Stars list. Davis Kaufman PLLC has been ranked among the top 10 law firm lobby practices since 2013.
Before founding Davis Kaufman PLLC in 2012, Ms. Kaufman served as the Director of Budget & Policy and Special Counsel to Speaker of the House Joe R. Straus, where she distinguished herself as a consensus builder on the state budget and other major policy issues during the 2009 and 2011 legislative sessions.
Prior to her service to Speaker Straus, Ms. Kaufman served for one year as Executive Director and General Counsel of the Texas Civil Justice League and for 11 years as General Counsel to Texas Senator Robert Duncan, as well as Committee Director for the Senate Jurisprudence and State Affairs committees. While in the Senate, Ms. Kaufman earned the respect of her colleagues and of lawmakers for her mastery of complex legal issues and ability to negotiate critical state policy and budget matters.
Her legal career also includes service as Senior Investigative Counsel to the U.S. Senate Judiciary Committee and as Special Counsel to the U.S. House of Representatives Government Reform and Oversight Committee. Ms. Kaufman worked as an Associate in the Washington D.C. office of an international law firm, where she specialized in both civil and criminal litigation and practiced before federal regulatory agencies.
Ms. Kaufman received her Bachelor of Arts in History and Political Science, Cum Laude, from Washington University in St. Louis and her law degree from George Washington University in Washington, D.C.
Download vCard